Researchers at MUSC Discover Gene Mutation Associated with EDS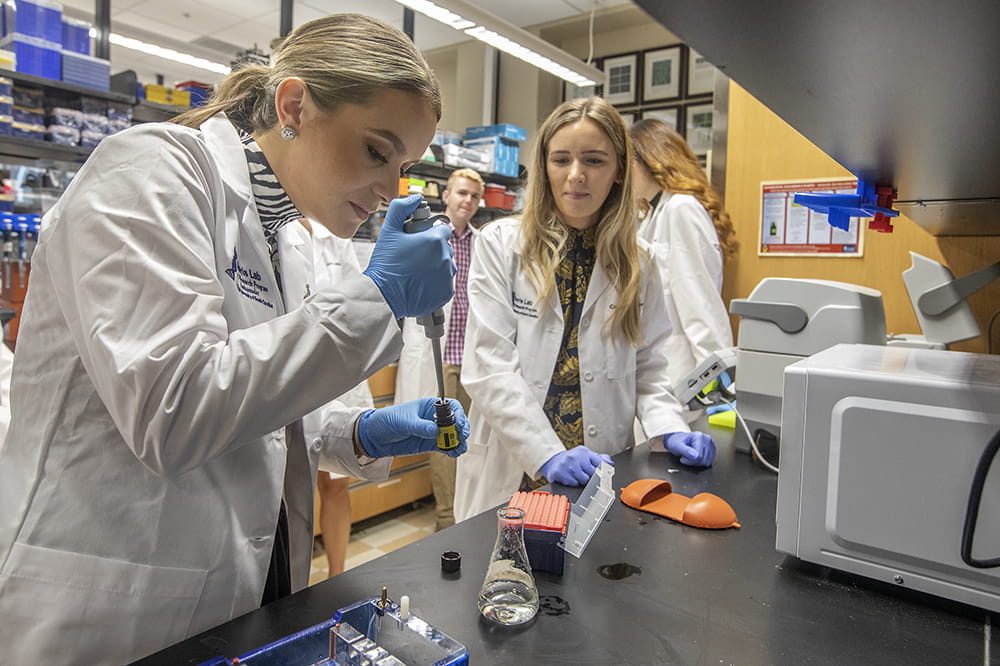 When Miss America 2020, Camille Schrier, walked into the Norris Lab on the campus of the Medical University of South Carolina, she was among peers.
Not other contestants but other people who love science and are affected by an uncommon connective tissue disorder called Ehlers-Danlos syndrome, or EDS.
Schrier is perhaps not a typical Miss America. Her winning talent was a chemistry experiment, and she's pursuing a Doctor of Pharmacy degree at Virginia Commonwealth University.
But it was the Norris lab's focus on EDS that brought her to Charleston.
EDS is thought to affect 1 in 1,000 people. The syndrome is divided into 13 subtypes, which can cause hypermobile joints, a tendency for joints to dislocate, easy bruising, internal bleeding, heart valve problems and more. Because connective tissue is found throughout the body, the disorder can cause problems anywhere in the body.
"It's much more than a structural disease. It's a full-body disorder," said Roman Fenner, a Davidson College student interning in the lab for the summer.
Mutations in some 20 genes have been found to be responsible for some of the subtypes. But the gene associated with the most common subtype, hypermobile Ehlers-Danlos syndrome, or hEDS, has remained – officially – unknown.
But it is not unknown to the researchers gathered in the Norris lab.
Russell "Chip" Norris, Ph.D., a professor in the Department of Regenerative Medicine and Cell Biology, and his team believe they have identified a gene mutation associated with hEDS. They're currently running tests with a model to confirm their findings, which they expect to write up within six months – hopefully sooner.
CLICK HERE to continue reading this article.